Arizona Isn't Showing Much Interest In Legalizing Sports Betting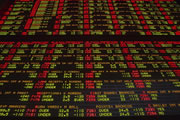 With the Supreme Court's overturn of the Professional and Amateur Sports Protection Act (PASPA, 1992), it seems like every state would be jumping at the huge financial opportunity that in-state sports betting would provide to their coffers and local economies. However, legalized sports betting isn't necessarily a no-brainer in every single state, and that seems to be the case in Arizona. Currently, Arizona isn't showing much interest in legalizing sports betting.
Yes, there have been murmurings and musings behind the AZ legislative scenes, but nothing has been presented to either house of congress in the state, and there doesn't seem to be much enthusiasm to push the issue, at least for the time being. And since the state legislature is currently adjourned until 2019, there is little chance – barring an emergency session – that AZ residents will be able to wager on sports at local brick-and-mortar bookmakers or with online sportsbooks based in the state itself anytime this year. But there's a reason for that. Actually, two reasons:
The first hurdle with Arizona's path to adopting sports betting inside its border is that AZ borders Nevada, where sports betting has been legal for generations. In fact, much of NV's Las Vegas traffic comes from Arizona already, and it's more or less ingrained in the culture of AZ residents that anything and everything related to first-rate gambling – on sports or otherwise – is right next door. That's a luxury most US residents don't have, and it also represents a deep, long-running economic partnership with Nevada that many Arizona lawmakers will be reticent to upend, even marginally.
The second major issue facing Arizona sports betting initiatives is the fact that AZ itself has no commercial casinos (which are the chief locations states are looking at for their sports betting implementation). Arizona does have horse tracks, simulcast betting, and off-track betting, so there is some infrastructure there to ease sports betting into existence. But there will be friction, and that's the trouble.
See, while AZ has horse tracks but no commercial casinos, they have dozens of tribal casinos. In such cases, these tribal casinos typically have exclusive rights to Class II or Class III gaming in their states, and with those rights comes various tax exemptions. Whether or not the state is prepared to exclusively enrich these casino operators at the detriment of its own potential financial windfall remains to be seen, but it seems like the government will attempt to, at the very most, "share" the sports betting business with the tribes. Whether or not the tribes accept that sort of offer is another matter altogether, as their compacts are binding, and the tribes' financial strengths lie in vigorously defending those compacts.
Regardless, SportsBettingArizona.com believes there is a tactical solution, and that's ultimately because the AZ state legislature here holds most of the power. They are the only entity that can implement sports betting. Similarly, they can simply let it remain an illegal activity on both state and – as a consequence – on tribal land. That's a heck of a carrot to dangle out there considering the money involved, and it will be interesting to see how things play out with legal sports betting in Arizona. Just remember that nothing will play out until at least 2019.ropped precipitously to +15000. Only the Giants, Colts, and Jets – all at +50000 – are longer shots to win it all.