New Arizona Bill Proposes Sports Betting In Local Bars & Casinos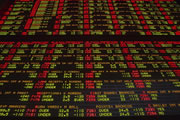 Lawmakers in the Grand Canyon State could be taking their first step toward bringing sports betting to Arizona this week.
The proposed bill will be heard this Thursday by the Senate Commerce Committee and would allow AZ tribes to operate sports betting kiosks at their casinos and local bars across the state.
How The Proposed Bill Would Work
Sponsored by Senator Sonny Borrelli, Senate Bill 1158 presents a way to legalize wagering on sports without having to renegotiate a tribal compact. Operating the kiosks would essentially count the same as operating slot machines.
The current agreement allows tribes to run 18,158 total slot machines and there are currently around 15,000 being operated now. This leaves plenty of potential to build new kiosks without having to cut into the current.
Casinos would then be able to gain new customers, local bars would collect money from renting space for the kiosks, and the state would impose a 6.75 percent tax on the revenue generated from these bets.
Who Is Supporting Sports Betting In Arizona?
SportsBettingArizona.com reported that after PASPA was repealed by the US supreme court last year, Arizona Governor Doug Ducey announced in a tweet his support for the decision and a possible renegotiation of the state's tribal compact. However, he has not spoken about his opinion on this specific bill yet.
As of now, Senator Borrelli likes his odds of the bill passing because of who is on his side.
"So far I've got support from the tribes and the bar industry, if you will."
But, Thursday's hearing should give more clarity as to who else is on board. Arizona senators will surely have to consider the numbers released by the American Gaming Association (AGA).
The national trade groupclaims that sports gambling is a 150-billion-dollar industry and that 80% of Americans support this type of gaming expansion.